Building Trust With Quality Work
Structural Concrete Construction for Industrial and Commercial Projects
For more than 44 years, our highly experienced staff at J.M. Briggs, Inc. has been leading our field. We pride ourselves on delivering quality products on time and within budget to meet our clients' goals and expectations.
Located in Virginia Beach, VA, J.M. Briggs, Inc. specializes in structural concrete construction for industrial and commercial projects in the private, municipal, and government sectors within the Tidewater area, Williamsburg, Eastern Shore of Virginia, and Eastern North Carolina. Our company has been a family-owned-and-operated business since its establishment in 1972.
We take pride in delivering quality work on time and within budget, which is the foundation our company was built on. Our firm continues to grow each year with an extensive list of clientele. Through our superior services, we look forward to adding new clients and partners, as well as maintaining our solid relationships with companies we have previously worked with.
From September 1st of 2020, Carter acquired the family business. He will uphold the high standards of workmanship and community relationships from our years of business.
Carter has been involved with J.M. Briggs, Inc. since 1995, starting as a laborer working during his summer vacations. After high school, he worked in the field as a carpenter, concrete finisher, equipment operator, and finish crew foreman. In 2002, Carter left the company to gain experience in other various fields of construction.
After spending seven years in Savannah, GA, Carter returned to the area and to J.M. Briggs, Inc. as our president. In his current position, Carter is responsible for overseeing daily operations both in the field and the office. He is currently working on new and innovative ways to improve the business and keep up with a rapidly changing concrete industry.
Contact Us for a Quote Today!
J.M. Briggs Inc.
757-425-5810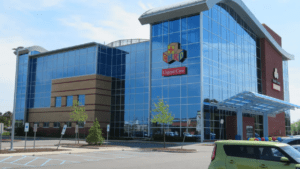 Brian joined J.M. Briggs, Inc. in 1990 as a laborer. He proceeded to work his way through the ranks as an equipment operator, carpenter, concrete finisher, and soon had his own foundation crew as foreman. After learning all aspects of field operations, Brian was brought into the office in 2006 and has been a vital part of the company ever since.
As our senior estimator, Brian is responsible for project estimation, preparing and submitting competitive bids, material, and Leadership in Energy and Environmental Design (LEED) submittals, and contract review.